Worship Ministry
At First Baptist Church Weslaco, we believe worship involves "Doing God's Story" (Robert Weber) through acts of remembrance and anticipation in every aspect of our lives. Therefore, the Worship Team leads our community of faith in celebrating God's story using our God-given gifts and talents. Those who serve on the Worship Team should view their role as a calling from God.
Contact the church office for more information.
Choir and Praise Team
The Choir is made up of a diverse group from all of our services. It is a place for singers of all ability to develop their musical talents. No experience required!
The Praise Team is an auditioned group of singers who lead worship on a rotating basis in each of the services at First Baptist Church. Praise Team Members must be active participants in the choir.
Praise Band
If you are proficient at any instrument, we will make every effort to include you in one of our worship services. Our praise bands include Piano, Bass, Drums, Guitar, Keyboard, wind and stringed instruments. With four distinct services, there is ample opportunity for musicians of all ages to lead in worship!
Audio/Visual Tech team
With four services each Sunday, Sound engineers and visual equipment operators are important members of the music ministry. Volunteers are needed for cameras, camera switchers, lyric projection, sound set-up, and sound engineering in each service. Training is provided.
Youth Praise Band
The youth band leads worship on Wednesday Evenings as well as Youth-Led services.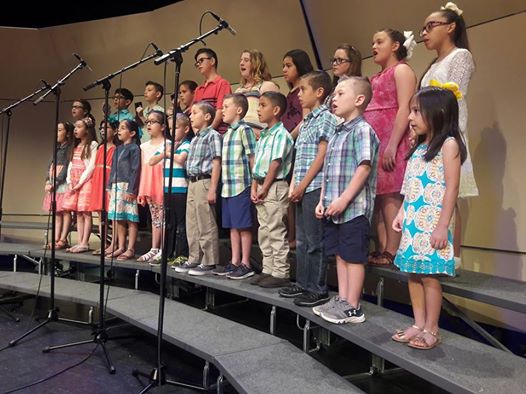 Children's Choir
Children's Choir meets during the school year and promotes vocal and instrumental music studies.
Drama Team
The drama team leads in worship at various times throughout the year. Contact the church office for more information.